Yammer iPhone Application Goes Open Source
One of the most popular ways to use Yammer is on the iPhone. Thousands of users around the world have downloaded our iPhone application and use it on a daily basis. Now any of our users can help make the Yammer iPhone application even better. We've gone open source!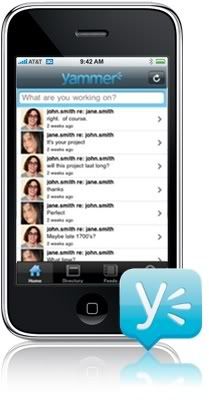 Read the Yammer iPhone Documentation
If you're an iPhone developer and would like to contribute, take a look at the README file for instructions. Contributing to a high profile application like Yammer's is a great way to gain exposure and make a name for yourself in the open source community. We can't wait to see what our users can do!If you have any questions, comments or suggestions feel free to post them here.